MINNEAPOLIS & ST. PAUL
YOUTH MINISTERS NETWORK
SUPPORTING YOUTH MINISTERS IN THE ARCHDIOCESE
2023 DETAILS
Cost for membership: $50 (Includes One Day)
Non-members are welcome to come once and check us out; if they'd like to return we ask they become members. 
Schedule: First Thursday of the Month, 8:45am to 1pm
Location: Mary, Mother of the Church, Burnsville.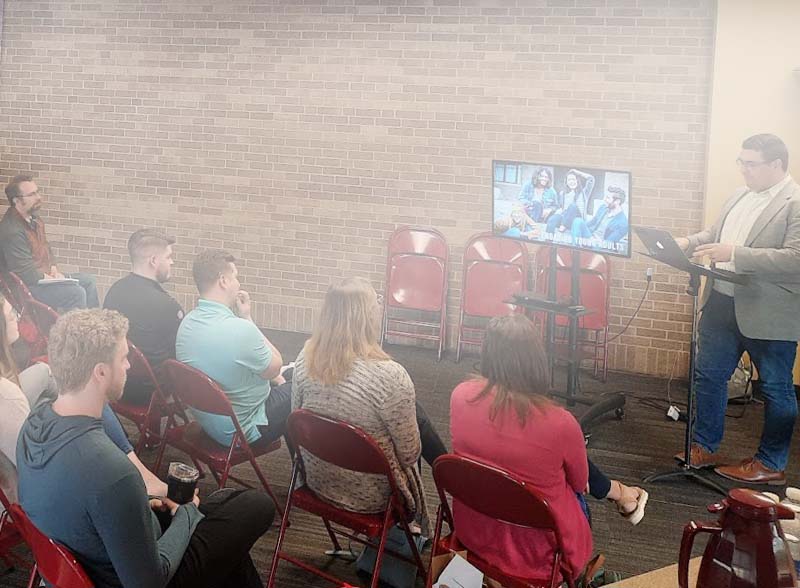 Sept 7: YMN/Summit Collaboration
Oct 5: YMN Happy Hour
Nov 2: Mental Health
Dec 7: Grill the Vets
Jan 4: Vocational Discernment with Teens
Feb 1: OPCY – The Hows and Whats
Mar 7: Professionalism
Apr 4: TBA
May 2: Building Leadership
June 6: End of the Year Picnic/Potluck
WHO WE ARE 
The Youth Ministers' Network is an association of employed and volunteer youth ministers called to serve the needs of youth ministry in the parishes and communities of the Archdiocese of Saint Paul and Minneapolis. YMN provides a forum for the ongoing formation of youth ministers and the development of the field of Catholic youth ministry.
MISSION
YMN seeks to acknowledge God's presence in ourselves and those we serve. We commit ourselves to listen to and voice the needs of youth ministers at the parish, archdiocesan, and national levels. We encourage dialogue and discussion with agencies, parishes, and people involved in ministry with young people.
PROFESSIONAL DEVELOPMENT
The membership of the Youth Ministers' Network is open to any employed or volunteer ministers in a multitude of settings. This includes, but is not limited to, parish youth directors, jr/sr high faith formation leaders, campus ministers, agency personnel, and all who serve the needs of youth and youth ministry. Paid membership allows those attending Network meetings to participate in YMN committees, decision-making and meals.
MEMBERSHIP
YMN seeks to acknowledge God's presence in ourselves and those we serve. We commit ourselves to listen to and voice the needs of youth ministers at the parish, archdiocesan, and national levels. We encourage dialogue and discussion with agencies, parishes, and people involved in ministry with young people